We must find him a good girl.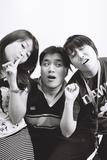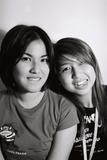 Welcome to my new dating service. Call 1800-yousickbastard.
Still can't believe I fucking lost my film on the first day. So I had to set up another photo session yesterday.
Ah. Can't believe I'm not going to take photos in IH ever again. Wait, that's the whole point of me doing this fairwell thingy.
I didn't post ALL the portraits. Just some cute and random and special ones. Enjoy yourselves. No Parky, not that way.
(psst. I have all their phone numbers. I accept cash, eftpos and credit card. NO! I don't accept food. Ok, maybe I will.)